When we first mentioned the name of our new company, Keurig, people often asked us to repeat ourselves. "Cure-what?"  Many suggested we ditch the name; it was destined to fail as a retail brand.  "Why not try something more akin to Mr. Coffee, or Bunn-o-matic?"  Had we more money we may have heeded such advice.  Fortunately, we did not.
Branding success is not simply the result of good marketing strategy and its effective implementation.  Branding luck can play a role.  In the case of Keurig, our Dutch/English Dictionary was relatively accurate, so our brand choice had no negative connotations.  We thought keurig meant, "excellent."  The true definition, "neat, or elegant," was close enough. Then again, many native speakers thought we should have chosen, geurig coffee, which meant "aromatic" coffee.  They were probably correct.  We were lucky.
But branding luck cuts both ways. Consider these examples:
Ayds
In the early 1980, Ayds appetite suppressant candy was a relatively successful brand, with television advertisements in many large US markets.  Then came the global AIDS pandemic.
Corona Beer
More recently, Corona beer, positioned as the brew of choice if you're at the beach or getting together with friends, had to deal with the similarity of its name to that of the coronavirus. I am happy to say that Corona beer has fared better than many predicted . . . though it helps to have a $50B/year (sales) parent company.
Omicron
Omicron is a successful Canadian company that serves the electrical power industry with innovative products and services for testing, diagnostics and monitoring.  Time will tell how it is impacted by its name association with the Omicron variant of Covid.  My guess is that management will spend more time on branding and PR than it previously planned.
Me Too Shoes
Business school professors everywhere advise against having a "me-too" brand.  In 1996, Adam Tucker challenged this advice, quite literally, forming Me Too Shoes, a fashion-forward, women's footwear firm with a focus on comfort.  Like Omicron above, I suspect that company management has been forced to divert some of its PR/Marketing expenditures to addressing the subject of the Me Too Movement.
Silent Woman Restaurant
Many years ago in Waterville, ME, where I attended college, this restaurant had a large sign fashioned in the likeness of a headless woman.  This twenty foot high, busty visage was located near the bottom of the I-95 exit to Waterville, providing many a visitor his/her first impression of the town.  Amazingly, this Chamber of Commerce and branding nightmare lasted until the mid 1980s. (Then again, the last Sambo's restaurant didn't close until 2020.)  Why is this an example of branding luck?  Only good luck (and exceedingly bad taste) can explain how this restaurant operated for over thirty years.
Fuel For Thought
OK, this particular brand misfortune has very little to do with luck, or cultural change. This discontinued, brain health supplement was recently reintroduced by new owners as Activate.  Why change the name?  After all, Fuel for Thought seems an ideal name for a brain health supplement?   Not really.  It fails on many levels.  Its almost-generic name makes SEO challenging.  Moreover, the brand is easily confused with the similar sounding, Food for Thought, not to mention with the countless other Fuel for Thought products, blogs, tag lines, and services.  Did I mention that eponymous domain names were not available either?  In short, a catchy name does not a successful brand make.
In 2022 may your branding luck be favorable.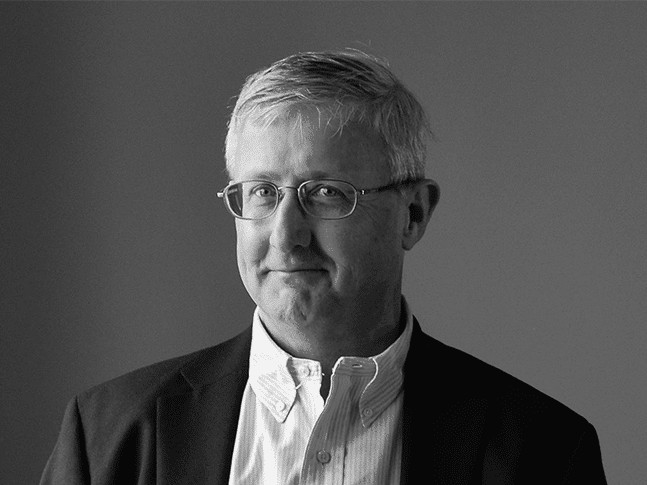 Peter has spent the past twenty-plus years as an acting/consulting CFO for a number of small businesses in a wide range of industries. Peter's prior experience is that of a serial entrepreneur, managing various start-up and turnaround projects.  He is a co-founder of Keurig.